Poster presentation

Open Access
Protective effects of low dose stabilized haemoglobin solution in experimental global ischaemia-reperfusion injury
Intensive Care Medicine Experimental volume 3, Article number: A912 (2015)
Introduction
We previously reported that low doses of the purified stabilized bovine haemoglobin (EXP1) improved survival in a severe haemorrhage reperfusion model with beneficial effects on oxidative stress (unpublished data). We here report additional findings on a similar formulation, EXP2, at different doses using the same model of shock resuscitation.
Methods
Male Wistar rats (weight 306 ± 15g) underwent arterial and central venous cannulation, tracheostomy, bladder catheterization and placement of a liver tissue pO2 sensor (Oxford Optronix, Oxford, UK). Controlled haemorrhage (45% of estimated blood volume) was induced over 15 minutes and sustained shock (MAP target 40-45 mmHg) was maintained for an additional 75 minutes. After crystalloid resuscitation, animals were randomized to receive a bolus injection of either Ringer's lactate (control) or EXP2 at 200, 400 or 900 mg/kg (New A Innovation Limited, Hong Kong). 700 mg/kg is approximately equivalent to a one-unit blood transfusion. Continuous i.v. fluid administration (10 mg/kg/hr) was then infused for the following 4 hours. Echocardiography, blood gas analysis, blood pressure and liver tissue pO2 were measured pre- and post- insult, and then at hourly intervals. Two-way ANOVA with post-hoc t testing was used to detect statistically significant differences.
Results
Four-hour survival was 50%, 87.5%, 66.7% and 62.5% for the control, 200, 400 and 900 mg/kg groups, respectively. Small but significant changes were seen in plasma Hb levels, no changes were seen in lactate or oxygen delivery, while liver tissue pO2 increased only in the 400 mg/kg group. Notably, urine output improved at all EXP2 doses, particularly in the 900 mg/kg group, though the pressor effect was identical for all doses of EXP2.
Conclusions
Low dose stabilized haemoglobin solution has potential utility in the treatment of global ischaemia-reperfusion injury though further work is needed to clarify optimal dose and mechanism(s) of action.
Grant Acknowledgment
New A Innovation Limited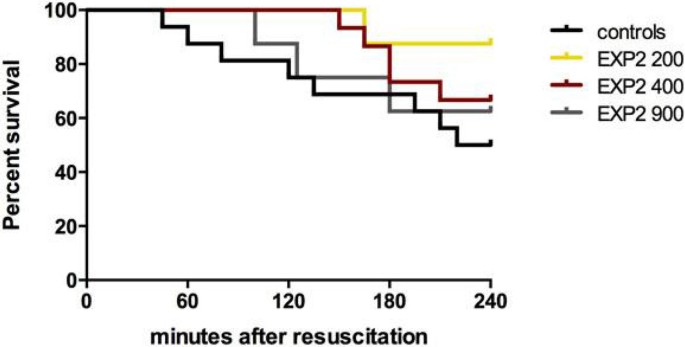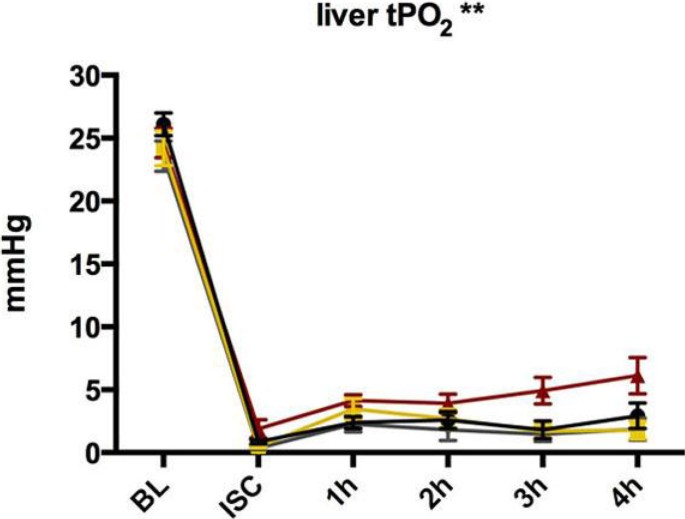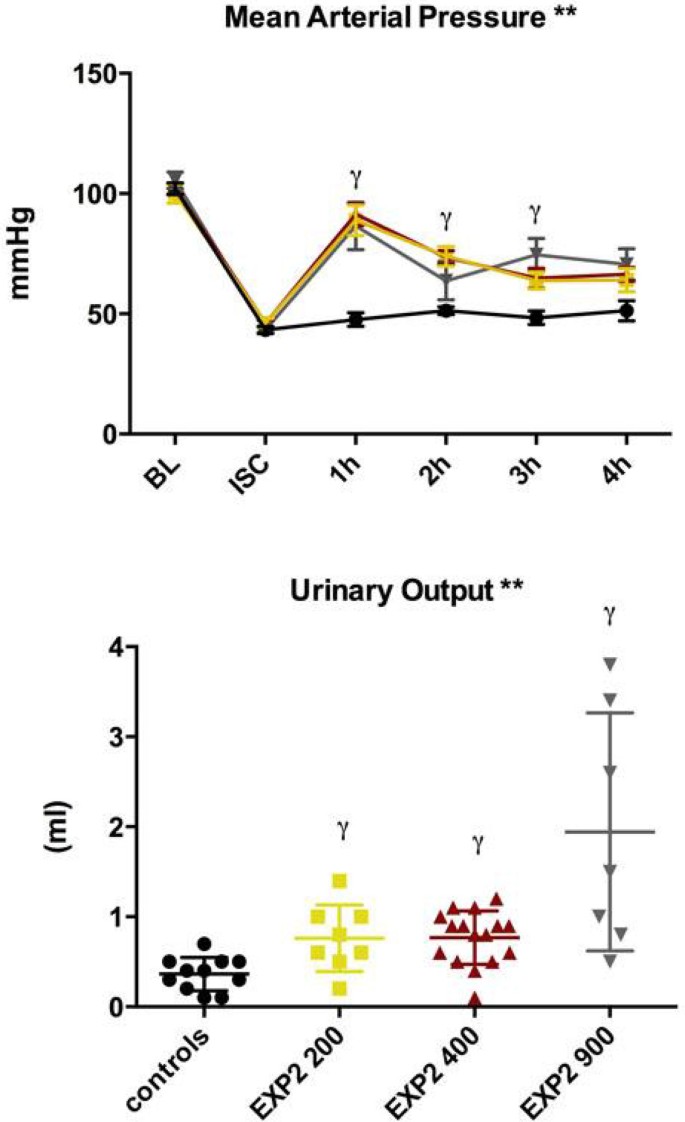 Rights and permissions
Open Access This article is distributed under the terms of the Creative Commons Attribution 4.0 International License (https://creativecommons.org/licenses/by/4.0), which permits use, duplication, adaptation, distribution, and reproduction in any medium or format, as long as you give appropriate credit to the original author(s) and the source, provide a link to the Creative Commons license, and indicate if changes were made.
About this article
Cite this article
Zacchetti, L., Singer, M. Protective effects of low dose stabilized haemoglobin solution in experimental global ischaemia-reperfusion injury. ICMx 3 (Suppl 1), A912 (2015). https://doi.org/10.1186/2197-425X-3-S1-A912
Published:

DOI: https://doi.org/10.1186/2197-425X-3-S1-A912
Keywords
Hourly Interval

Fluid Administration

Bladder Catheterization

Venous Cannulation

Bovine Haemoglobin