First Journal Impact Factor 2022: 3.5
Ranking first in ESCI (Critical Care Medicine)
An official journal of the European Society of Intensive Care Medicine (ESICM)

Members should contact members@esicm.org for a discount on the article-proccessing charge.
Article-processing charges
Intensive Care Medicine Experimental levies an article-processing charge of £1690/$2490/€1990 for each article accepted for publication. For information on waivers and discounts, please visit our article-processing charge page.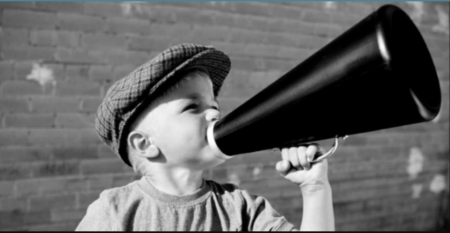 ENHANCE VISIBILITY OF YOUR ARTICLE THROUGH SOCIAL MEDIA!
Provide us with your Twitter handle
Contact the Journal Social Media Editors at
icm.experimental@gmail.com
Aims and scope
Intensive Care Medicine Experimental
(ICMx) is an open access journal specifically dedicated to translational research, aimed at bringing discoveries, potential novel treatments and improved diagnostics closer to the bedside of a critically ill patient. As such, ICMx is uniquely positioned at the intersection of clinical and basic science with a primary focus on the physiology of critical care and emergency medicine. ICMx is intended for all those involved in research aimed at improving emergency care of the critically ill.
ICMx aims at publishing research aspiring to: 1) advance understanding of critical illness pathophysiology, 2) support or enhance clinical trial design, 3) test experimental novel treatment interventions, 4) develop or refine experimental models that are relevant to critical care and acute physiologic derangements.
ICMx welcomes original studies, reviews, hypothesis papers and state-of-the-art methodology papers. We also encourage correspondence pertinent to the works published in ICMx. Editorial comments will be solicited.
ICMx is the official journal of the European Society of Intensive Care Medicine that is dedicated to translational research
ICMx is one of few journals publishing research constructing the pipeline of novel discoveries that can advance critical care
The board of ICMx represents physiologists, basic scientists dedicated to ICU medicine and ICU physicians, providing for an ideal platform to bring discoveries to clinical applications in critical care
Nicole Juffermans, Editor-in-Chief
University of Amsterdam, The Netherlands
Find us on Facebook
Annual Journal Metrics
2022 Citation Impact
3.5 - 2-year Impact Factor
3.6 - 5-year Impact Factor
1.148 - SNIP (Source Normalized Impact per Paper)
0.973 - SJR (SCImago Journal Rank)

2022 Speed
8 days submission to first editorial decision for all manuscripts (Median)
91 days submission to accept (Median)

2022 Usage
488,379 downloads
2,679 Altmetric mentions
ISSN: 2197-425X (electronic)