First Journal Impact Factor 2022: 3.5
Ranking first in ESCI (Critical Care Medicine)
An official journal of the European Society of Intensive Care Medicine (ESICM)

Members should contact members@esicm.org for a discount on the article-proccessing charge.
New collection: Tissue oxygenation: how to measure, how much to target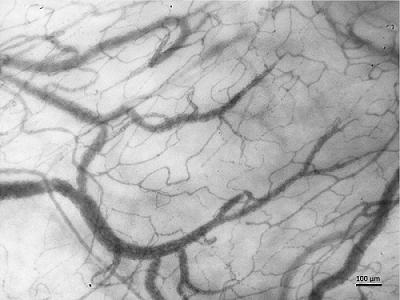 Hemodynamic management ultimately aims to restore oxygen availability in the tissue. Some hemodynamic variables, both on a macrohemodynamic and a microcirculatory scale, remain difficult to obtain in a clinical setting, and in many instances, more research is needed to determine their relevance in a physiologic context and evaluate individualized targets. This thematic collection aims at bringing together translational and basic original research and reviews on the subject.
Read More
New Collection : Blood purification in sepsis: from bench to bedside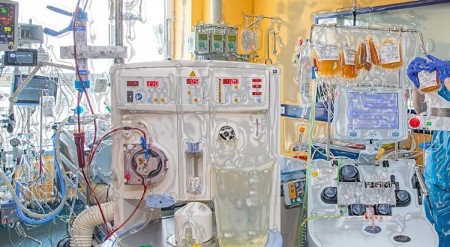 The idea of extracorporeal blood purification (aside from classical renal replacement therapy) to eliminate injurious mediators of the sepsis syndrome has received increasing interest over the last years. In fact, blood purification techniques, such as hemoadsorption, are already widely used in clinical practice due to its plausible theoretical rationale, despite lack of clear evidence. Moreover, some recent studies have raised important risk-benefit concerns underlining the fundamental need of further research in this field. This thematic collection invites authors to focus on both pre-clinical and clinical approaches to explore future perspectives of blood purification in the additive treatment of sepsis. The aim is not only to contribute to an improved understanding of the molecular mechanisms influenced by blood purification but also to set the stage for taking the next steps to improve the clinical management.
Read More
Article-processing charges
Intensive Care Medicine Experimental levies an article-processing charge of £1690/$2490/€1990 for each article accepted for publication. For information on waivers and discounts, please visit our article-processing charge page.
Aims and scope
Intensive Care Medicine Experimental
(ICMx) is an open access journal specifically dedicated to translational research, aimed at bringing discoveries, potential novel treatments and improved diagnostics closer to the bedside of a critically ill patient. As such, ICMx is uniquely positioned at the intersection of clinical and basic science with a primary focus on the physiology of critical care and emergency medicine. ICMx is intended for all those involved in research aimed at improving emergency care of the critically ill.
ICMx aims at publishing research aspiring to: 1) advance understanding of critical illness pathophysiology, 2) support or enhance clinical trial design, 3) test experimental novel treatment interventions, 4) develop or refine experimental models that are relevant to critical care and acute physiologic derangements.
ICMx welcomes original studies, reviews, hypothesis papers and state-of-the-art methodology papers. We also encourage correspondence pertinent to the works published in ICMx. Editorial comments will be solicited.
ICMx is the official journal of the European Society of Intensive Care Medicine that is dedicated to translational research
ICMx is one of few journals publishing research constructing the pipeline of novel discoveries that can advance critical care
The board of ICMx represents physiologists, basic scientists dedicated to ICU medicine and ICU physicians, providing for an ideal platform to bring discoveries to clinical applications in critical care
Nicole Juffermans, Editor-in-Chief
University of Rotterdam, The Netherlands
Improve the visibility of your paper
Find us on Facebook
Annual Journal Metrics
2022 Citation Impact
3.5 - 2-year Impact Factor
3.6 - 5-year Impact Factor
1.148 - SNIP (Source Normalized Impact per Paper)
0.973 - SJR (SCImago Journal Rank)

2022 Speed
7 days submission to first editorial decision for all manuscripts (Median)
91 days submission to accept (Median)

2022 Usage
488,379 downloads
2,679 Altmetric mentions
ISSN: 2197-425X (electronic)